Explore psychic readings – claim your free credits today!
Ready to discover your future with our psychic chat feature?
Try our free chat.

Get 10 free credits when you complete your registration and experience what many consider the best psychic reading app on the market!

Scan me!
+ 800Kdownloads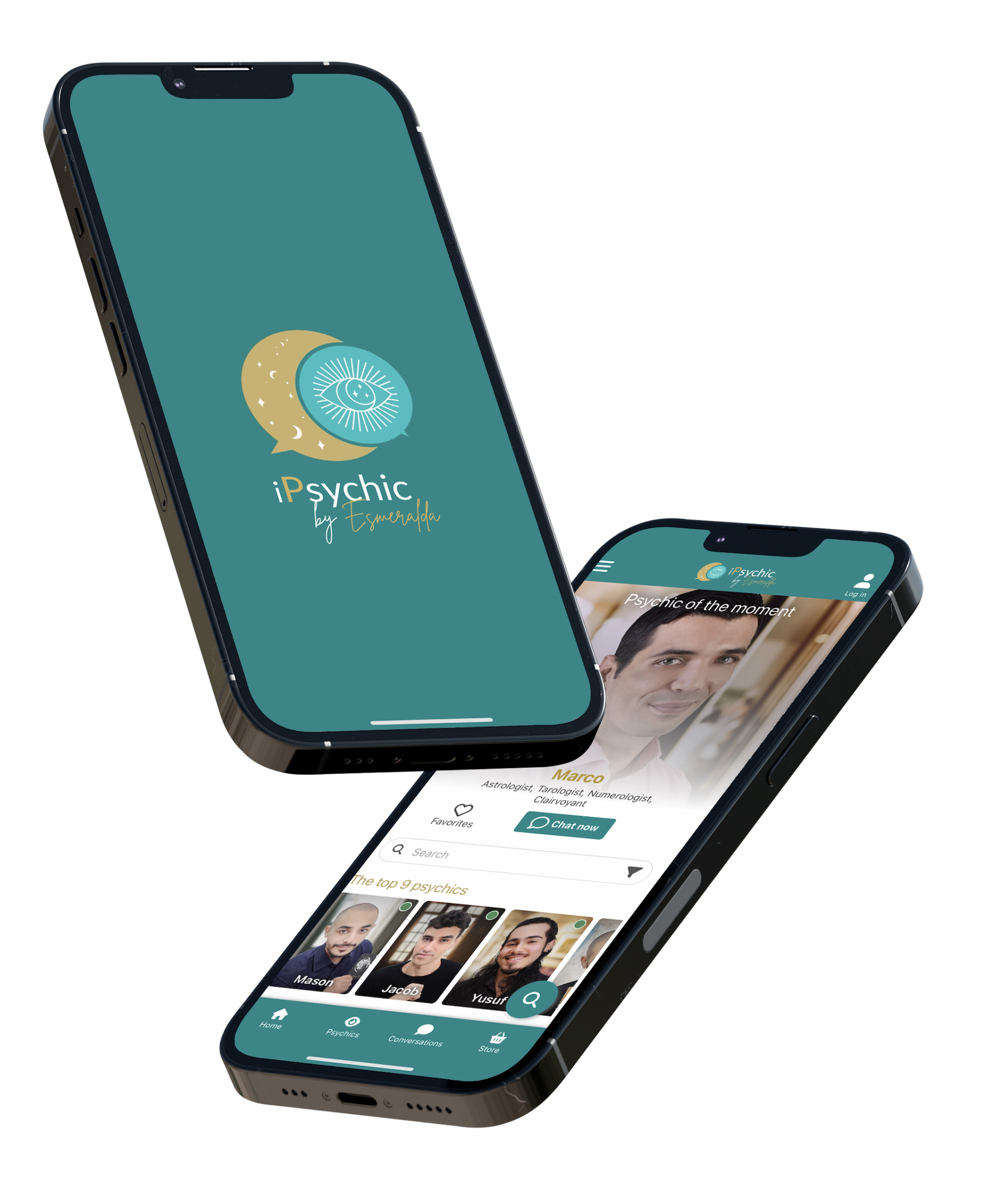 Chat live with over 150 expert clairvoyants, mediums, tarot readers and numerologists.
Simply ask your questions about love, work, family or money.
10 free credits
as soon as you register
Tip of the day
1 new / day
History
of all your discussions
Integrated draws
directly into your exchanges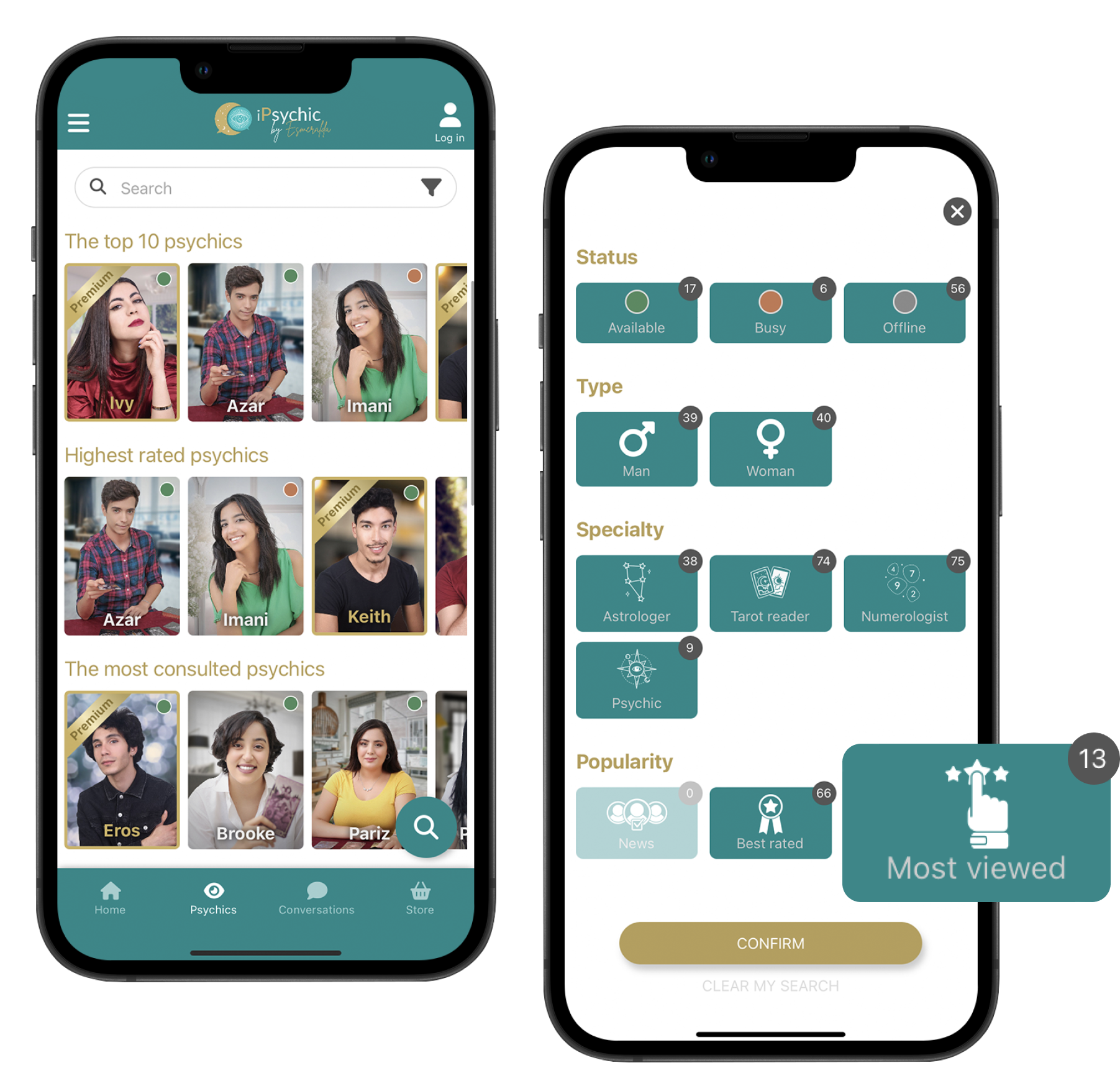 Filter to find your perfect advisor
By status, by type, by specialty, by popularity - filter as much as you like!
Discover the tip of the day
Just the thing to get you motivated for the day!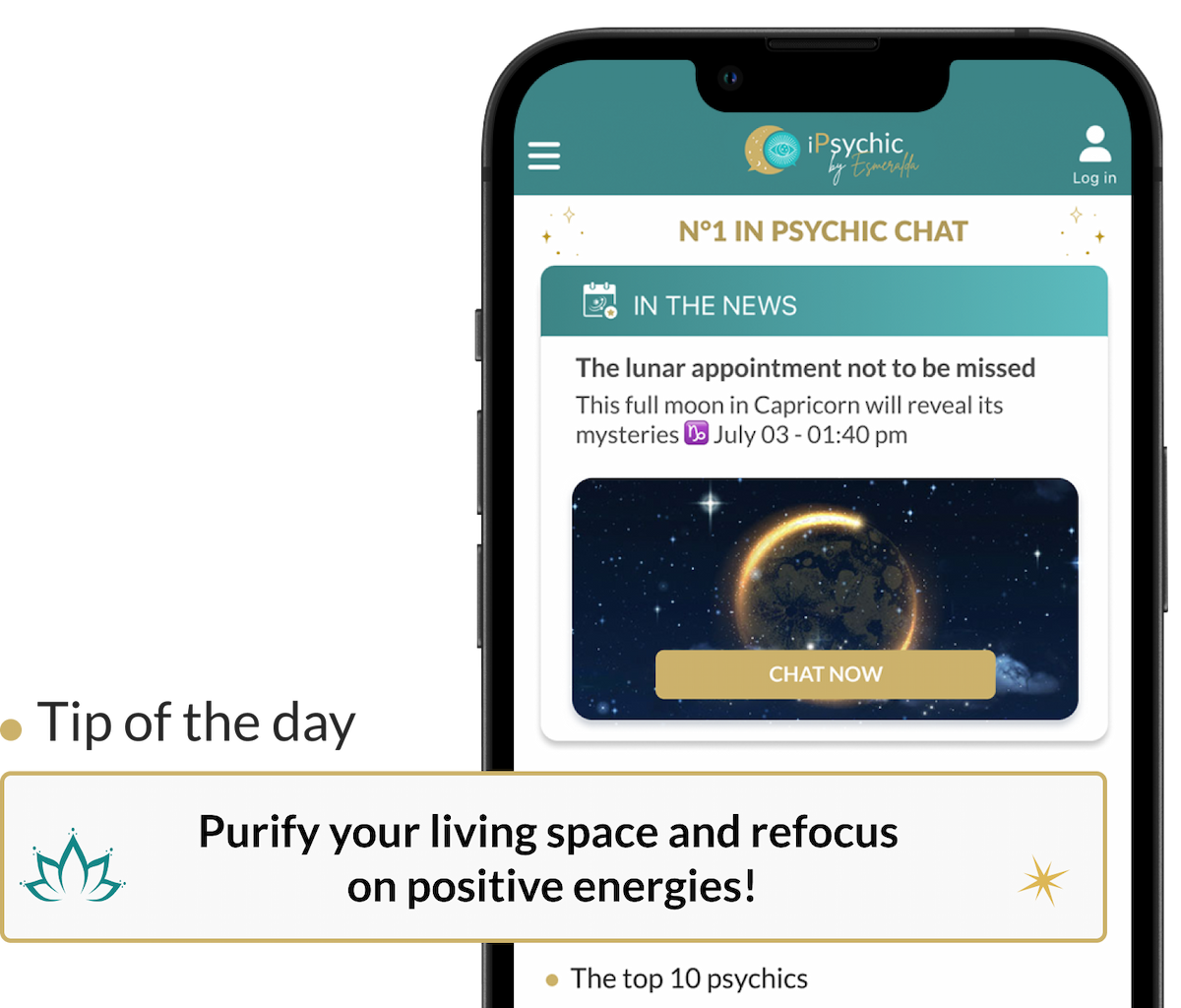 ?
FAQ: Answers to your psychic reading questions, anytime, anywhere
What is the iPsychic app ?
More than just a mobile service, it's your gateway to a psychic reading experience, offering private consultations with experienced advisors on a variety of life aspects – from love to career and personal development.
What sets it apart from other online psychic services?
Recognized not only for the initial free psychic readings offered through the free credits but also for the proven expertise of our psychics, an intuitive user interface, and the guarantee of confidentiality in your exchanges. This dedication to quality and privacy has garnered us very positive customer reviews.
How does it work?
The process is straightforward: sign up, use your free credits for an initial reading, select a psychic according to the type of reading desired, and begin your private consultation through chat, where you can ask questions and receive answers within minutes.
What types of psychic readings are available?
Includes free introductory tarot readings, astrology, numerology, and many other divinatory methods for in-depth consultations, setting us apart as a comprehensive app for free psychic reading.
How are psychics selected?
Our psychics are chosen through a rigorous process, ensuring an authentic and reliable experience, essential for an app that connects new clients with professional advisors.
Is there a trial period?
Yes, proud to offer a free psychic reading trial through our chat system. Get 10 free credits upon completing your registration, perfect for any new client looking to ask their first questions.
What measures are taken to ensure the confidentiality and security of user data?
Understanding that confidentiality is paramount, especially when using a psychic reading service. Therefore, we use advanced encryption to protect your exchanges, ensuring that every minute spent on the app is safe and private.
Can I access my consultation history?
Absolutely. Your profile provides convenient access to your 'Consultation History', allowing you to review past exchanges and reflect on the answers given at any time.
What payment options are accepted?
Following your initial reading, we offer diversified and secure payment options, including credit cards, mobile solutions, and PayPal.
How can I contact customer support in case of an issue?
Customer support, a cornerstone of our service, is accessible via the contact form on the website or directly from the app.
What are the system requirements to use on my smartphone?
Designed for optimal compatibility, operates on iOS 10.0+ and Android 5.0+, ensuring that free and premium psychic readings are easily accessible wherever you are.